Resettlement  Program for Phase 2/ Zone B
Project Affected Households (PAHs)' general preference for resettlement sites was discussed during public consultation meetings, feedback workshops on the Framework of Resettlement Works for the 2000 ha Development Area of Thilawa Special Economic Zone (SEZ) [the Framework] and other occasional discussions. For Area 2-2, the location and specifications of possible resettlement sites was initially discussed in public consultation meetings held on 3 April 2016 and in another public consultation meeting held on 10 December 2016 for Area 2-2 East.
During past consultation for the Framework and also for the Resettlement Work Plan for Area 2-1, three preferred options for the Resettlement Site were raised amongst PAHs, as follows:
relocating to a place near their current residential area in the SEZ. This was mainly proposed by farmer PAHs cultivating within the SEZ area;
relocating to any location proposed by Myanmar Government;
relocating to some specific resettlement sites that were identified and proposed by PAHs.
PAHs located in Area 2-2 East expressed an interest to Myanmar Government's proposal  in early relocation consultation on 11 November 2016 and some other occasions. At this time, they also expressed interest in potentially being relocated to the new Resettlement Site currently under development in Myaing Thar Yar Village, Nyaung Waing Village Tract in Kyauktan Township. Relocation to this site was formally proposed by the Yangon Regional Government (YRG) at a consultation discussion on 30 December 2016 and agreed by the PAHs located in Area 2-2 East. As the Resettlement Site was not yet ready, a phased relocation was agreed between the YRG and Area 2-2 East PAH on this date.
The new Resettlement Site in Myaing Thar Yar Village, Nyaung Waing Village Tract in Kyauktan Township is approximately 4.5 kilometres away from the current living place of the Area 2-2 East PAH as indicated in Figure 6-1. It is next to the Resettlement Site previously developed for PAHs resettled due to the Zone A development of the SEZ.
Figure 1 Location of the Planned Resettlement Site
In addition to housing plots, roads, wells, electricity-supply facilities and common open spaces are planned to be developed. Existing social infrastructure (e.g. school, health centre, administrative office, monastery, pagoda) is available nearby, mainly along the Thanlyin- Kyauktan Road. Construction of a community centre which is located between the Zone A Resettlement Site and the new Zone B Resettlement Site was completed. The location of the planned Resettlement Site and available/ accessible social infrastructure is illustrated in Figure 6-2.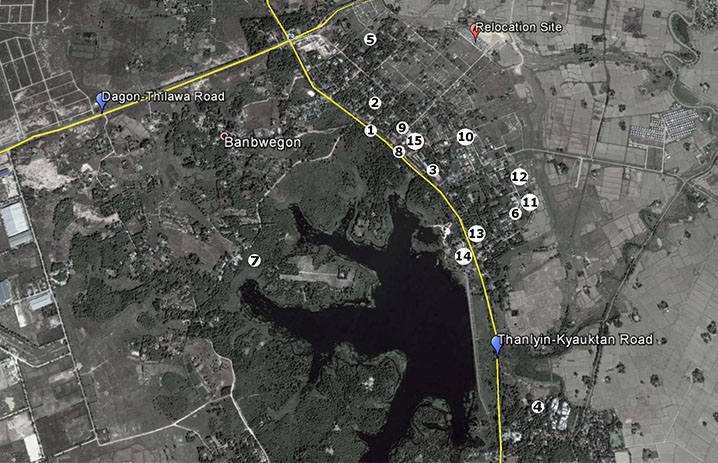 Figure 2  Location of Existing Social Infrastructure near the Planned Resettlement Site
Myaing Tharyar Rural Health Center
Kindergarten
Basic Education High School (Sub)
Nyaung Waing Primary School
Banbwegon Primary School No.1
Banbwegon Primary School No.2
Shan Su Primary School
Village Administration Office
Ah Lin Tan Library
Pyi Taw Aye Monastery
Zambu Aye Monastery
Zambu U Shaung Monastery/Monastic Educational School for Nun
Kyeik Myat Kha Mon Pagoda
Pagoda
Labour Department Thilawa, Social Security Center and Social    Security Clinic
Construction of additional classrooms at Basic Education High School (Sub), Myaing Thar Yar to accommodate new students from Area 2-2 East PAH are being implemented. Similar discussions are underway regarding a potential upgrade of the nearby Rural Health Centre in Nyaung Wine Village Tract.